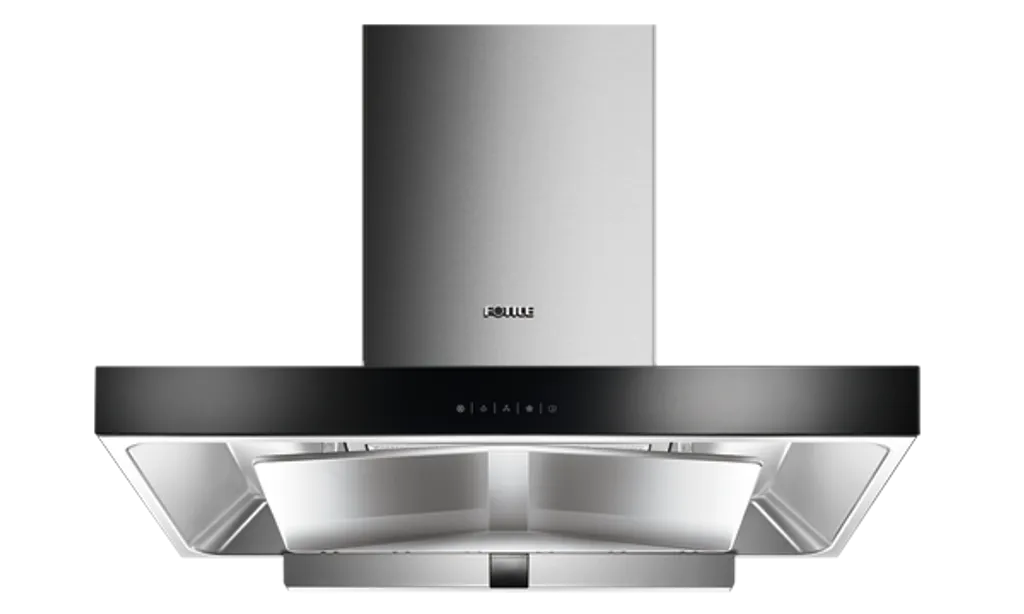 Specifications

Certification

SIRIM

Material of hood

90cm wide stainless steel with black panel surface design

Unrestrained airflow (m3/hr)

1080

Motor Power (W)

210

Max Static Pressure (Pa)

365

Noise Level (dB)

54

No. of Speeds Fan Control

2

Illumination Power in LED (W)

2W x 1

Type of hood

Recycle hood

Oil Filtration Rate

92%

Odor Reduction Rate

NIL

Automatic Turbo System

NO

Smart Smoke and Sound Detection

NIL

Intelligent Air Management

NO

Anion Sterilisation

NO

3D Ionized Air Curtain

NIL

Gas & Heat Sensor

NIL

Delay Off Function

YES

Control Mode

Illuminated touch control

Type of Filter

Allumnium & Carbon Filter

Special Features

NIL

Power Supply

220V-240V/50-60hZ

Dimension W x D x H (mm)

895 x 525 x (850-945)
FOTILE Warranty
3 Years Warranty for hoods general parts
5 Years Warranty for hood's motor
Packaging Details
Inclusive:
1 Standard 7" Ducting
1 End Cap
1 Flue Extension with U- Bracket
FOTILE Recirculation Hood
The Best Hood for your Condominium.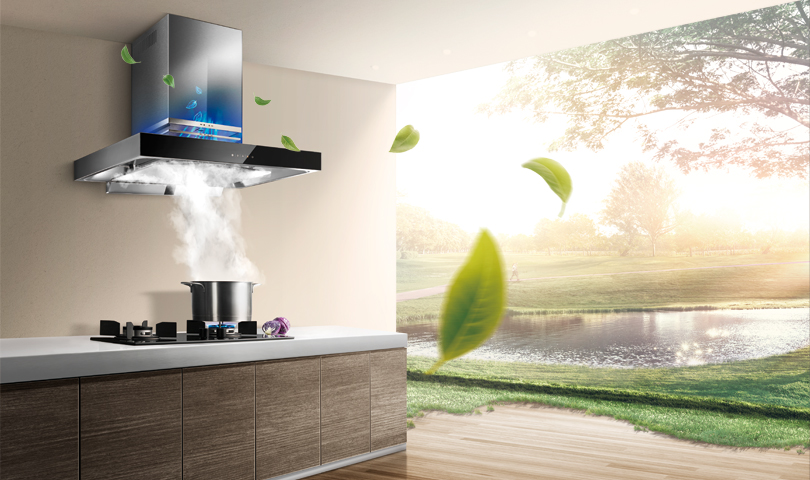 Wing Like Surround Suction Plate Technology
Wing-liked surround suction plate act as a barrier between wok and filter, ensure no oil dripping compare to normal aluminum grease filter. Its Effective capture of Airborne Grease.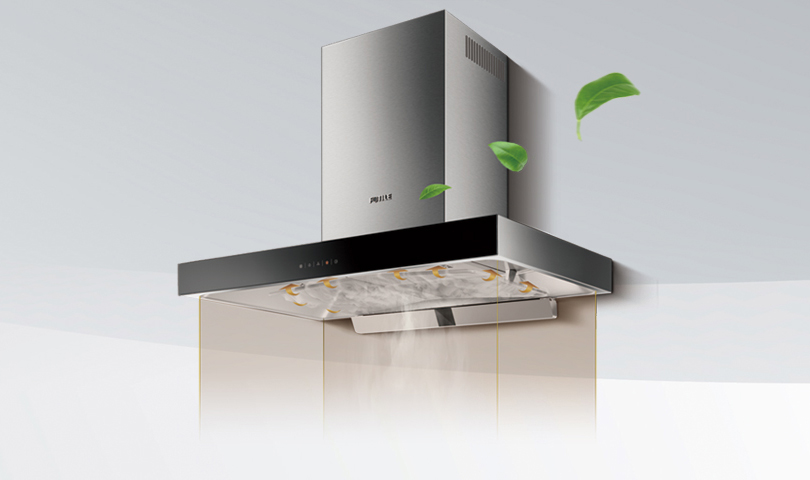 Effective Oil Filtration Rate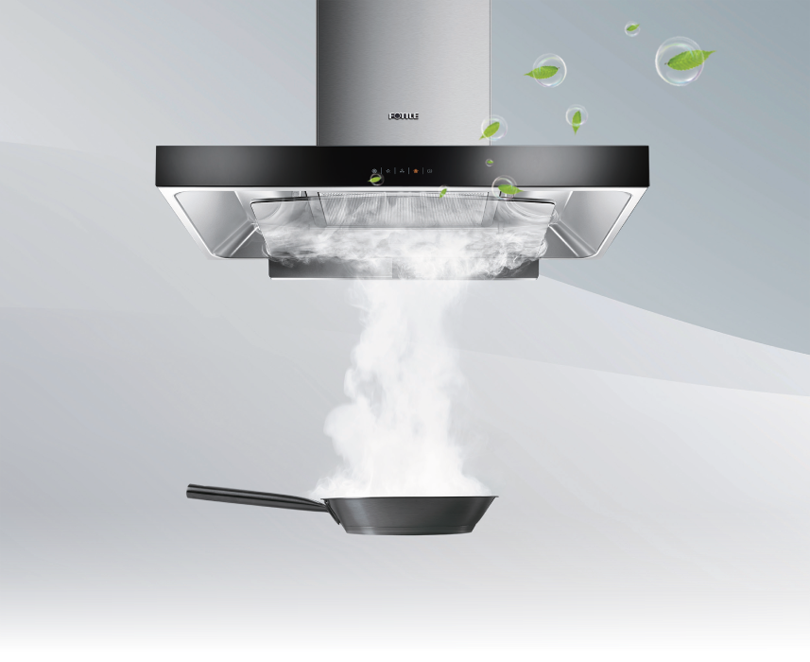 Effective Alluminium & Carbon Filter
High Efficiency Filter technology is a must in any recirculation hood to maintain a clean and fresh kitchen, otherwise greasy fumes will linger no matter how great the hood's suction power is. Normal recirculation hoods are unable to totally filter ariborne grease, as they tend to drift back to the kicthen via the hood's outlet.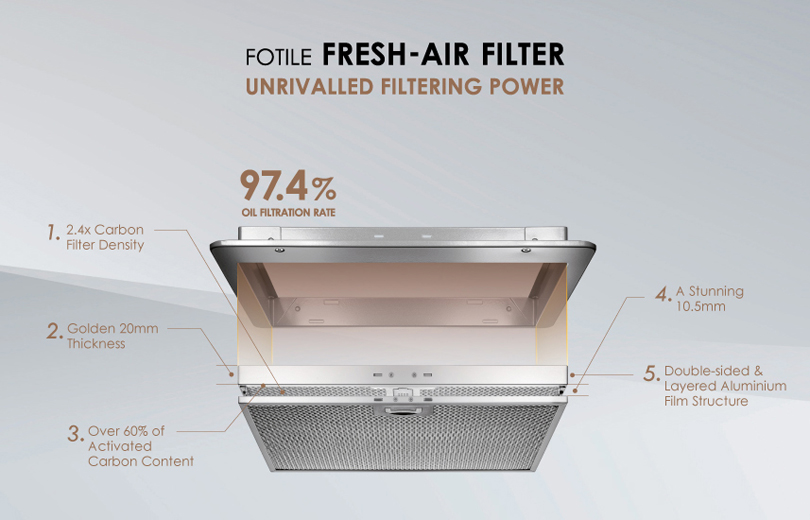 Humanized Design
Filter Replacement Notification. When the hood has operated up to 150 hours, a cleaning signal will be displayed, alert user to change the carbon filter.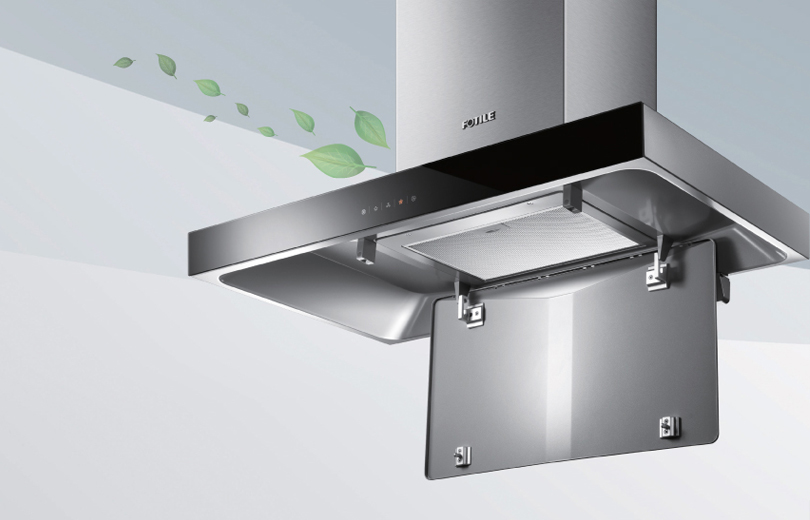 Stylish Modern Outlook
Stylish Modern Outlook to suit your modern Kitchen.